Some books are offered in PAPERBACK,  NOTEBOOK, and AUDIOBOOK formats also.
Tao of Taoism - Using the Dao Te Ching to Improve Your Life
This is the book that Buddha Zhen reads in his "DAILY TAOIST" series of 69 videos.
Buddha Zhen Shen-Lang, founder of Shaolin Chi Mantis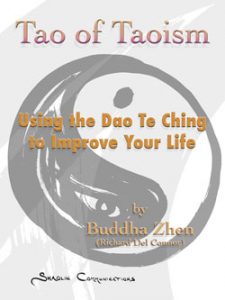 This is the SECOND VIDEO SERIES of ShaolinZen.TV
Buddha Zhen READS the book he wrote in 1992.
As a Master Mason, Richard Del Connor was obliged to always use his full legal name. The Freemasons are not a secret society, they just have some secrets.  
Richard is also THE HIPPY COYOTE of American Zen.  The song, "Flintride Fire" and it's shortened version, "Cinco de Mayo," were written as Richard played his acoustic guitar and flute for the lodge ceremonies and activities.
Richard Del Connor, Organist of Masonic Lodge 513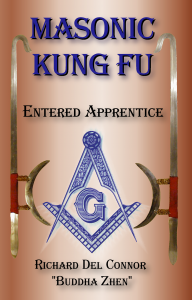 Buddha Kung Fu Student Manual
After creating Shaolin Chi Mantis in 1992 and Tai Chi Youth in 1996, Richard founded Buddha Kung Fu in 2008 with this book, Buddha Kung Fu Student Manual.  
Please print in full color on 28 lb. or heavy paper double-sided.
This book, in a notebook 3-ring binder, is read in each class of the 2nd and 3rd and 4th semester which concludes the Shaolin Chi Mantis BEGINNER PROGRAM.
History of Zen from A to Z
It's a strange prank?  
Cool.  Pranked by Lucifer. 
Creative heresy?
Cool.  Probably that too.
Richard Del Connor and Saten